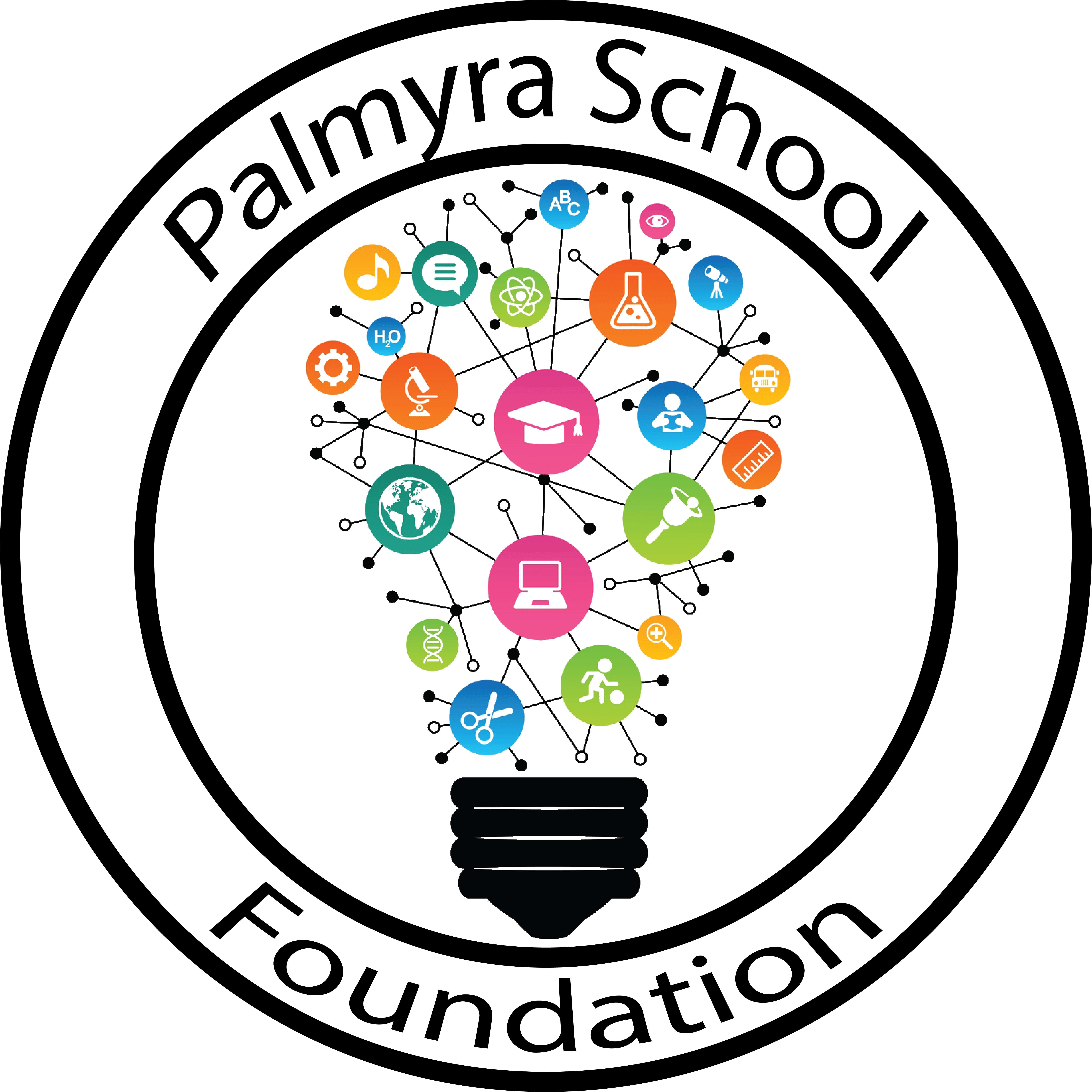 The Palmyra School Foundation is a tax-exempt, not-for-profit 501(c)(3) corporation established to raise funds through private donations, fundraisers, and other special events to support programs and projects that enhance the educational experience of students in the Palmyra School District.
If you have any questions about the Foundation, please contact the Board of Directors at the email link on this page.
If you would like to give to the Foundation, a link on this page will take you to a form with instructions for making your donation.
Palmyra School Foundation Board of Directors, 2023
Chuck Keller, President
Tav Brown, Vice-President
Susan Gard, Secretary
Rodney Heimer, Treasurer
Christine Crawford
Chad Englehardt
Kathy Hammond
Jennifer Leftwich
David Lewis
Adrienne Lynn
Lori Marquart
Clint Stewart
Serving this Board in an advisory capacity:
Superintendent, Jason Harper
School Board Member, Roth McElvain